Sonja Stribling, PhD VETERAN | LIFE & BUSINESS MOGUL | INTERNATIONAL SPEAKER | AUTHOR | TV PERSONALITY
This retired U.S Army Major and combat veteran, recipient of Barack Obama Presidential Lifetime Achievement Award, and former TV Host on Bravo Network, and has been featured in USA Today, Forbes, NBC, Fox, TV One, The Word Network…..now uses this training & experience to lead thousands to their victory in dominating in their space and use their inner POWER to ascend to their Next Level life and business.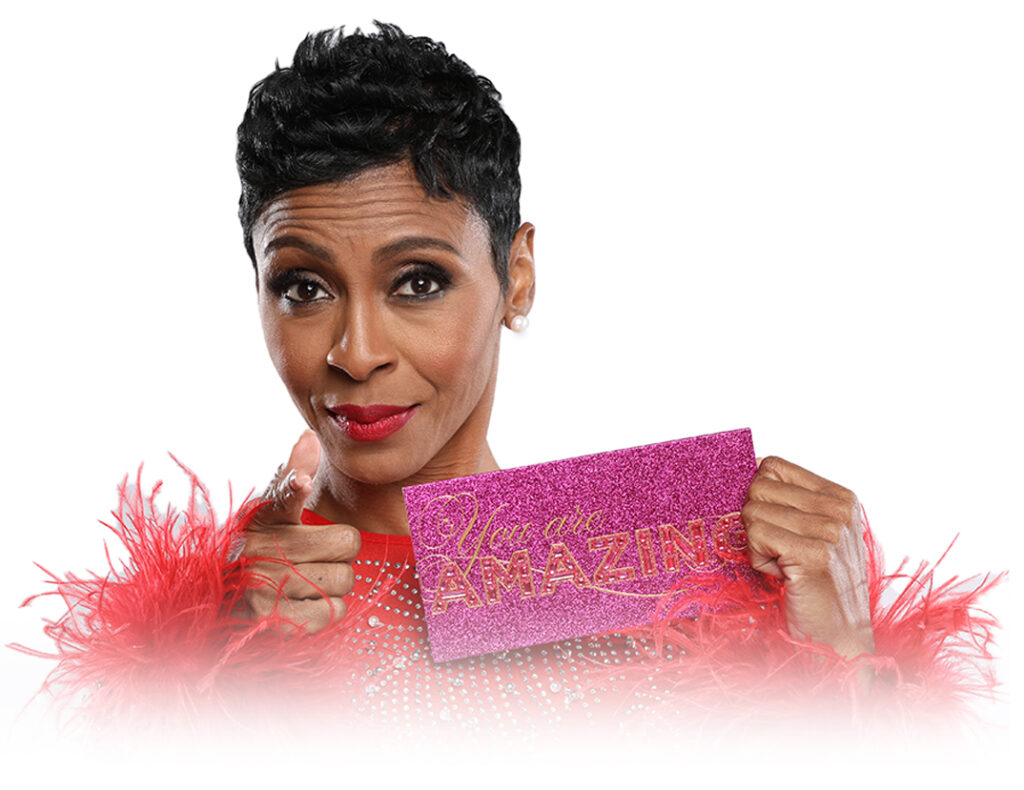 Having overcome a series of life changing experiences at a young age, a 21-year military career and highly decorated combat veteran with a harrowing divorce that left her financially and emotionally bankrupt, Dr. Sonja has drawn upon her past pain to connect her closer to her purpose. Her mission is to use her leadership skills and own journey as a means to help others ignite their inner strength and realize their true potential as human beings, business owners and world changers. As the Chairwoman of the P3 University®, her firm's courses, events, and results-based coaching & consulting programs equips emerging and established women, thought leaders, influencers, entrepreneurs, and game changers to use find their POWER to have a fulfilled life, booming business and live life on their own terms. From her one-on-one coaching, group training events to online seminars, thousands shift their life, career and business from her teachings. Her core belief is "Regardless of what the world expects from you… you can do more. Regardless of what they expect, you won't be held back. Regardless of what is expected of you, you can do the impossible! SHATTER EXPECTATIONS!



My mission is to help 3000 women P3 their life and business. Sharing how I went from pain to Power. The ultimate goal for P3 women is to be happy, healthy and wealthy. The journey is to tap into and possess the P.O.W.E.R needed to win in life. Be prestigious and have the profits to create the legacy for our families to come.
"As a
woman
, you already have ALL the ability and power you need to succeed in-side of you
right now
!"

I'll help you find it, and put it to use!
A steady income stream you control …
Greater confidence …
Em-powerment … To genuinely
FEEL amazing every day …
I'M HERE AND READY
TO HELP YOU.
As women, we have amazing, unmatched power that defines us and makes us special. Not compared to men, but all on our own. We have grit, determination and resourcefulness that is deep and awe inspiring.
And if you're not using it to create the exact life you want emotionally and financially - you are missing out!
As you know, being a wife and mother, aunt, sister or grandmother are amazing responsibilities … But that's just the beginning of who you are — or can be. MOST women I speak to WANT the power, knowledge and confidence to start a business of their own — so they can live and enjoy life on their terms.
As a woman, I have come full circle. I have been to the depths of hell, heartache, pain and dispair — with a heavy helping of sadness and loneliness.
But TODAY, I have it all! Yes, everything I want, I have. Not just money, possessions and financial security.
I have happiness, contentment, positive mental health and JOY.
Which is why I'm in a position to take you by the hand and show you how to do the same. No matter where you are, what your situation is, or what you think you can or can't accomplish, let me just tell you right now …
Let me start by giving you a
FREE Gift
YOU.
You'll get it right now. And it just takes a second …
Your life today is NOT as good as it gets!
You CAN live the life you've dreamed of!
You CAN impact and influence the people around you!
You CAN make a difference in the lives of others!
You can accomplish BOTH Financial AND Emotional FREEDOM!
And you can start right here, right now!
Do you feel the PULL … The pull of the INNER POWER that is trying to escape. This unique female POWER has helped countless millions of women — women we look up to — to become the woman they were destined to be. And STEP ONE was simply giving themselves permission to be AMAZING.
And let me tell you, despite how I feel now, I KNOW what completely UNamazing feels like. You see ...

I had my first child at just 15 years old ...

I was raped and left for dead at 17 ...

I did 3 hard Army combat tours, one to Iraq in 130 degree heat for 15 months ...

My 18 year marriage fell apart, and the messy divorce took 3 years to dissolve ...

I've lost my houses and cars ...

And not surprisingly, after all this, I was diagnosed with clinical depression ...
It was at this point, as an exhausted, divorced, hollowed‐out, single mother of 3 boys, and retired from the military, where I'd proudly served my country for 21 years — that I was lost. I desperately wanted more, because I was starting over with NOTHING — especially financially. I just didn't know what that "more" was or how to get to it. What I didn't want was more abuse, more instability, more failure, more financial hardship or more pain. I know this all sounds very traumatic, but my point in sharing these personal details with you is to show you that no matter where you are in life, I learned how to muster up courage and strength — and cast off negative energy to create the long term stability I wanted for my family.
And I'm ready to use my hard-won experience to help YOU succeed.
I will help you tap into your inner power — that I KNOW is already there — to get the life and financial success you want.
How do I know I can help you do this …
Because in less than 3 years after being at my lowest point, I had a million dollar business of my own. A business that I built. And once I was financially stable, I decided to focus on giving back — and helping other women like you succeed. I wanted to help women discover how amazing they are!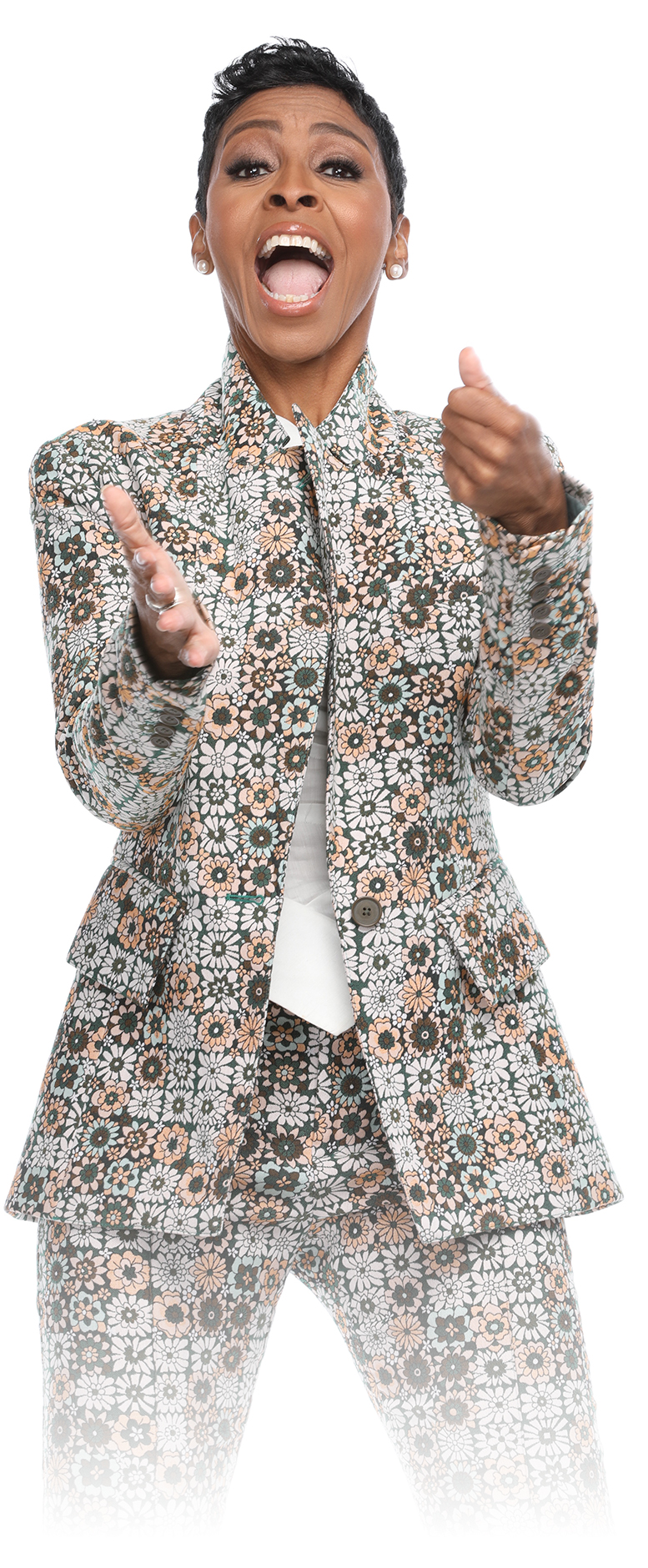 Today, I've helped thousands of
women
discover a more fulfilling
life
by digging deep and discovering why they aren't
WINNING
in life or business.
I want to see you
WIN
and enjoy a destiny that
YOU
choose. That's why I get up every day — to find and help women like you. I want to become the cheerleader, the mentor, coach and support to you that I didn't have to help in my life during my journey from despair to success. The fact is, while you may find many encouraging voices, very few give you a clear, helping path to success and to what you really desire. And that is exactly what I needed … a clear
PATHWAY
with specific instructions.
I believe there are 3 key facets of every woman ...



And if I can help you tap into your inner POWER — you absolutely can have it ALL … Loving relationships, a profitable business and sky high confidence and self worth. 
I will help you start, no matter what stage you're at in life. From getting your life together, to changing your thinking, your energy, your behavior, your attitude, and establishing your next steps. 
I will help you reclaim your vision of what you want, and who you want to be. 
I'll show you the immense value of always "working" on yourself, especially as you begin to build a business. I'll coach you through leaving your job when you're ready, and improving your life as you change your financial situation. 
And if you want to do what I did, and also make a difference in the life of others as a Speaker, Writer or Coach/Mentor … I'll show you where to start. I'll show you how to have more impact and greater influence, and be an immense force for others to help them achieve greater FREEDOM. Again, it doesn't matter what stage you're in RIGHT now — Just know that there IS a better way to live, and you don't have to do it alone. 
I'm ready to work together with you and help you discover who you WANT to be, and how you can start winning. I want to give you the foundation and structure needed to have the LIFE and/or BUSINESS you deserve.
And your very first step is to accept my FREE Gift right now ...
It's a safe, risk free, no obligation way to learn more about me AND more about yourself. Go ahead, just grab it. It is the easiest "next step" you could take towards transforming your life. 
So PLEASE … Put aside all your doubts, fears and reasons why you shouldn't/can't/won't/don't want to… and just do it! 
Let me help you. 
I'm not here to help you be happier, only you can do that. But I can help you get to a place where you have the big things — physically, financially, emotionally — that you need to find happiness and comfort. And make it so your lack of those things doesn't get in the way of you being happy. 
My Gift to you can help you immediately. It will help you start to change your mindset. And help you prepare for greatness … in your family, with a new business, and in life. 
It will only take a minute. I guarantee it will be the start of a rewarding relationship! 
I want this for you. So if you are ready, I urge you to take the plunge now. Take my hand and let's go!
A Woman Who Wins in Life And Business